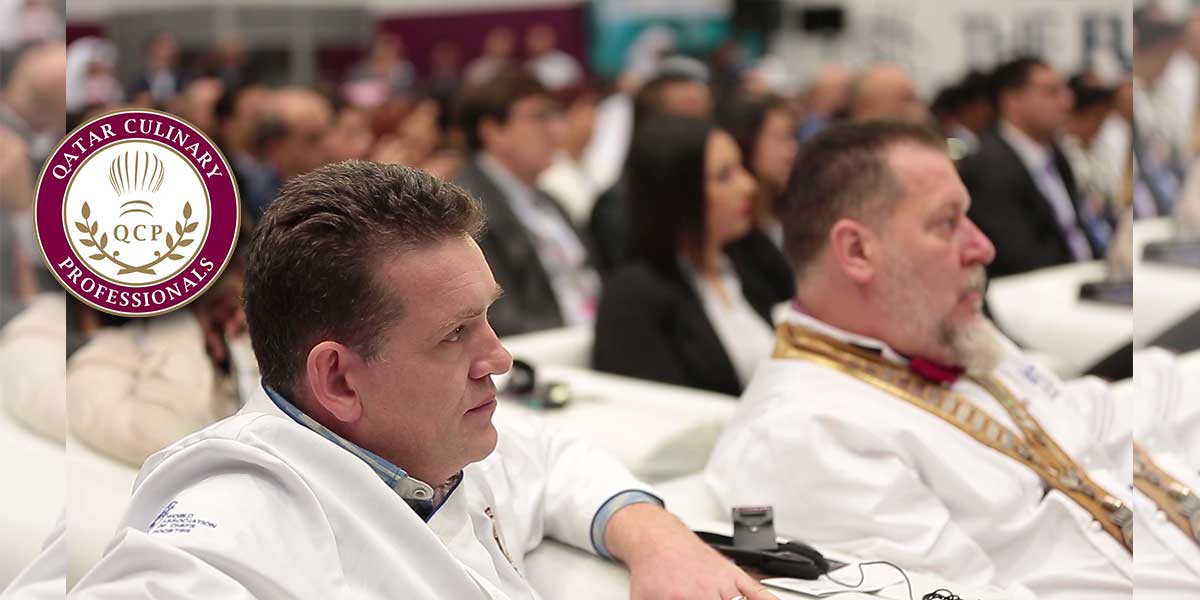 QCP - President Message

Welcome to Qatar Culinary Professionals! Very Warm Welcome to the official website of the Qatar Culinary Professional (QCP). Found in 2014, it's one of the smallest, yet steadily growing and active chefs association within the Middle East.
Just incorporated onto the WACS and looking for numerous activity. Our mission is to provide chefs with the tools necessary to advance in their career while creating a network of chefs from the region multi-unit foodservice operations.
Membership Benefits

Networking opportunities also will take place at some of the region's largest events like gulf food or other events that we will organize.
If you are a chef passionate about Food and the Cultural Diversity in Qatar, you can be a member of the QCP by clicking here to download the Membership Application Form.
Also, you will be able to attend chef meetings with networking opportunities, receive information on educational programs, job opportunities, volunteer opportunities, culinary competitions, events in the culinary community, and much more…
Being a member of the QCP will truly benefit your culinary career.
Our website is just one of the tools we have in place to help educate and inform our members. Here you will find information on the items listed above. Please take some time to look around and learn more for yourself.
Sincerely
David Sosson
President