HOSPITALITY QATAR - SALON CULINAIRE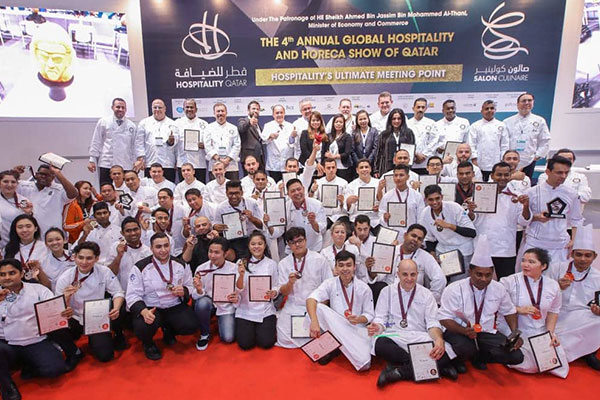 About Salon Culinaire

The Salon Culinaire is Hospitality Qatar's signature showcase, providing culinary professionals from around the world, with a spot in the limelight to create their masterpieces and compete for top honors in multifarious categories in addition to a top-tier Masterclass. QCP added as well as categories for nutritional and healthy food including Best Four-Course Vegetarian Lunch Menu.
Culinary Competition

Salon Culinaire is an annual culinary competition in Doha organized by Qatar Culinary Professionals wherein more than 300 Professional Chefs compete in different categories to shows up their amazing skills.
Their  masterpiece/creations are judged by international/Worldchefs approved judges from different countries.
SALON CULINAIRE 2018 - Few Glimpses

SALON CULINAIRE 2018 - Video